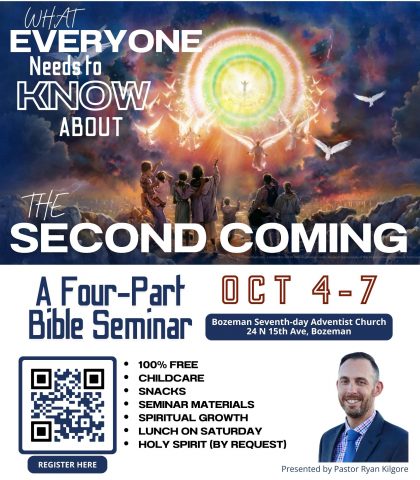 Are you ready for the Second Coming? Or does it all seem like a big mystery to you? Discover with us what the Bible reveals to prepare us for Jesus' return.
Together, we'll find answer to questions such as:
• Why should we trust the Bible?
• What did Jesus warn us about his return?
• How can we know his return is near?
• How can we be saved?
• What will the Second Coming be like?
...and more!
This FREE seminar starts on Wednesday, October 4, and everyone is welcome!
Register HERE:
https://www.bozemansda.org/contact/register
---
Seminar Materials